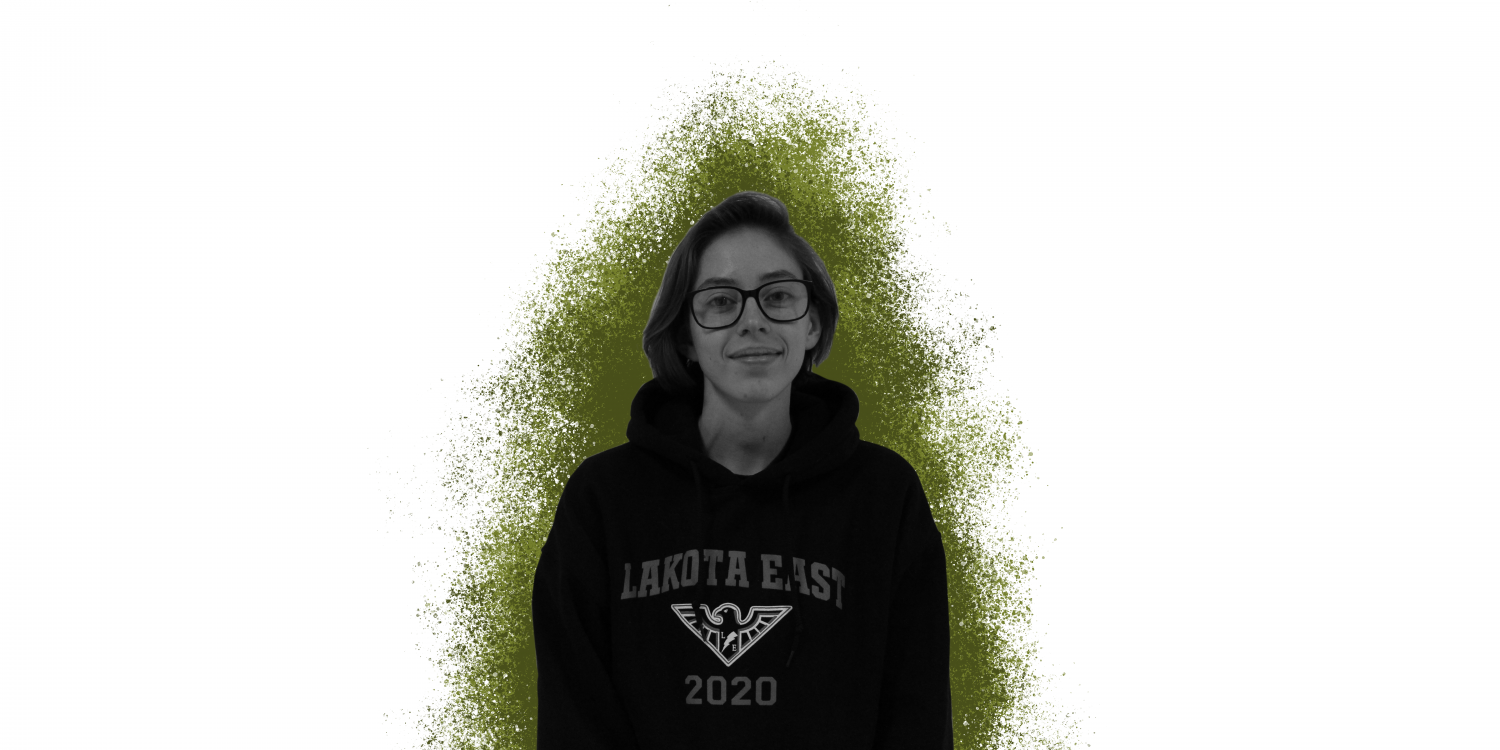 column by Anna Biddle | art by Alexandra Fernholz
Alexis Martin was desperate. At only 15 years old she was stranded in a horrendous situation. On Nov. 7, 2013 the chance arose for her to potentially make her escape. The opportunity however, would be just as gruesome as the life she currently lived. After learning of an upcoming robbery of her pimp, Angelo Kerney, Martin hoped she would be able to finally shed the chains of human trafficking. However, the situation quickly turned when Kerney was killed as Martin was raped in the next room. Despite not actually pulling the trigger, Martin was charged with the murder of the man who forced her into exotic dancing and selling drugs on the street. Martin is now serving a 21 years-to-life sentence without the possibility of parole until 2034.
On Jan. 12, 2019, human trafficking survivors braved the cold in Columbus, Ohio to protest then Gov. John Kasich's refusal to act on behalf of Martin. Supporters of Martin felt her circumstances closely resembled that of Cyntoia Brown, who was 16 when she shot and killed a man she was forced to have sex with. After serving 15 years of a life sentence, Brown was granted clemency by former Tennessee Governor Bill Haslam for what he called a "tragic and complex case." The parallels in the cases, however, failed to gain Martin clemency and the same national status as Brown.
In an age where the endorsement of a Kardashian can earn one Presidential pardon, it's ludicrous that Martin is still sitting in jail, especially when the Safe Harbor Law exists. The law, which was passed in Ohio in 2012, the year before her arrest, is meant to protect people who have been trafficked. Under this law, the charges of juveniles who have been trafficked can be suspended pending their participation in court-mandated services. Despite Martin's case clearly being one of human trafficking, she was not offered a guardian ad litem during her juvenile court hearing. Soon after, her case made its way to adult court where she pleaded guilty to murder and felony assault.
This year, the Ohio Supreme Court ruled that though Martin was a minor engaged in sex trade, the Safe Harbor law doesn't protect her. The state contended that since she wasn't charged with commercial sex-related offenses and that the crimes she was accused of were unrelated to her having been trafficked, she failed to fall under the safety of the law. 
The failure to protect Martin not only highlights the disturbing reality of human trafficking, but the issue of the U.S.'s obsession with incarceration. According to the 2019 Prison Policy Initiative report the American criminal justice system holds almost 2.3 million people in 1,719 state prisons, 109 federal prisons, 1,772 juvenile correctional facilities, 3,263 local jails, and 80 Indian Country jails as well as in military prisons, immigration detention facilities, civil commitment centers, state psychiatric hospitals, and prisons in the U.S. territories. Out of the 63,000 youth incarcerated, nearly one in 10 who are being held for a criminal or delinquent offense are locked in an adult jail or prison. 
Not only was Martin cheated out of her childhood by the cruel world of human trafficking, but the system that could have offered her redemption instead issued her a life sentence. The situation in which Martin found herself is complicated and intense, but the events of the night don't make her guilty. A lack in understanding the world of human trafficking, however, is where Martin was hurt most.
"If she hadn't been trafficked and victimized like she was she would be living a totally different life right now" Martin's attorney Jennifer Kinsley told Spark. 
The level of fear imposed upon Martin by Kerney is not something that could have been depicted in court. The amount of pain she suffered through is unimaginable. Martin doesn't deserve to be in jail for the murder of a man who subjected her to the trauma of human trafficking. She deserves support and a second chance at a life she didn't even get to begin. 
It's frustrating and heartbreaking to know that Kasich, who signed the Safe Harbor law, ignored Martin's petition. However, the hope that current Ohio Gov. Mike Dewine could grant her clemency still lives in Martin's supporters. There is a legal system and process to help set Martin free, and she intends to use it. On Nov. 18th Martin had a parole board meeting in which eight out of ten reviewers voted for her to be released immediately. The documents are currently on Dewines desk awaiting the signature that could set her free.
Martin hasn't let her sentence deter her from starting over and has been using the past six years to work toward building the life she was cheated out of. A year after being convicted, she earned her GED at 16 on her first try and now participates in the HVAC program (Heating, ventilation, and air conditioning) in which she has received two of the three certificates offered. Martin also worked on training dogs for a while through a prison program before realizing that she wasn't a dog person. She even started a human trafficking support group for herself and fellow inmates.
"The group has been really healing for her," said Kinsley "Its allowed her to grow, she's been working really hard and has plans for her release and life after."
On Nov. 18, Martin had a parole board meeting in which eight out of 10 reviewers voted for her to be released immediately. The documents are currently on Gov. Dewine's desk awaiting the signature that could set her free. 
If you would like to show your support you can send mail to Martin at the following address:
Alexis Martin
No. W091885
Dayton Correctional Institution
PO Box 17399
Dayton, OH 45417