Story by Katey Kruback | Interviews by Rebecca Holst, Katey Kruback and Leah Boehner | Photography by Meredith Niemann, Jessica Jones and McKenna Lewis
After a modified schedule on August 21, Lakota East students were given the option to see the partial Eclipse that hit mid-afternoon, but only if they had protective eye-wear. For the students who did not, a NASA live-streaming video of the full totality was playing in the auditorium, while uninterested students were given the option to sit in the gym for the remainder of the allotted school day.
"Anytime you have something like this, you need to take full advantage of it and be able to look at it, learn from it, the effects it's having and what's causing it," said Suzanna Davis, Lakota East Principal, crediting the science department for the idea.
"Mr. Severns came to me and said that several of the science teachers were interested and we could look at a modified schedule, and I thought it was a great idea."
Lakota East junior Rebecca Ekberg and senior Lillie Kusel agree, both of whom chose to experience the phenomena for themselves instead of watching the live-stream in the auditorium.
"It's cooler to see the real thing," said Ekberg.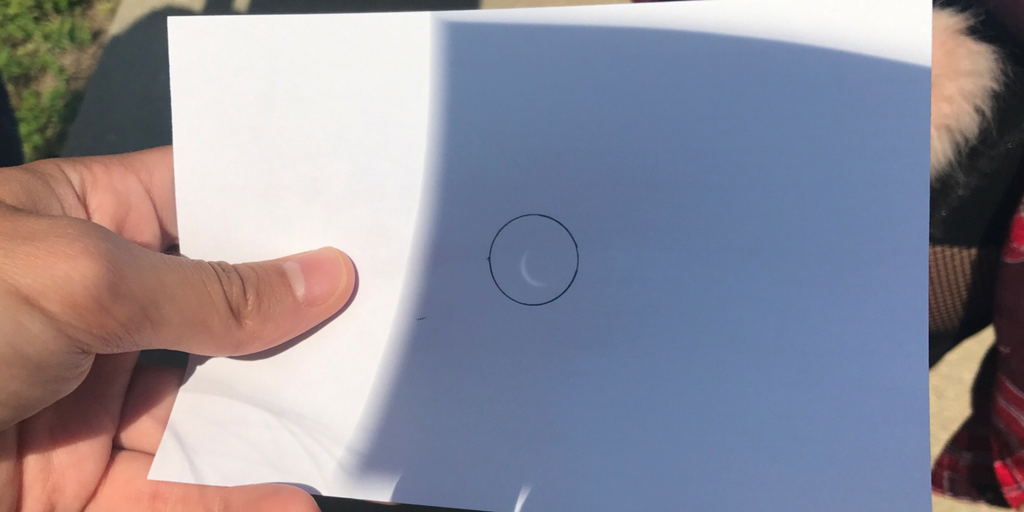 According to eclipse2017.org, total solar eclipses happen about every other year, somewhere on earth. However, one would have to be on a narrow strip of land, called the "path of totality",  to actually see the full eclipse.
Because it can happen anywhere, and usually occurs off the beaten path, a very small percentage of the population has actually seen a full eclipse.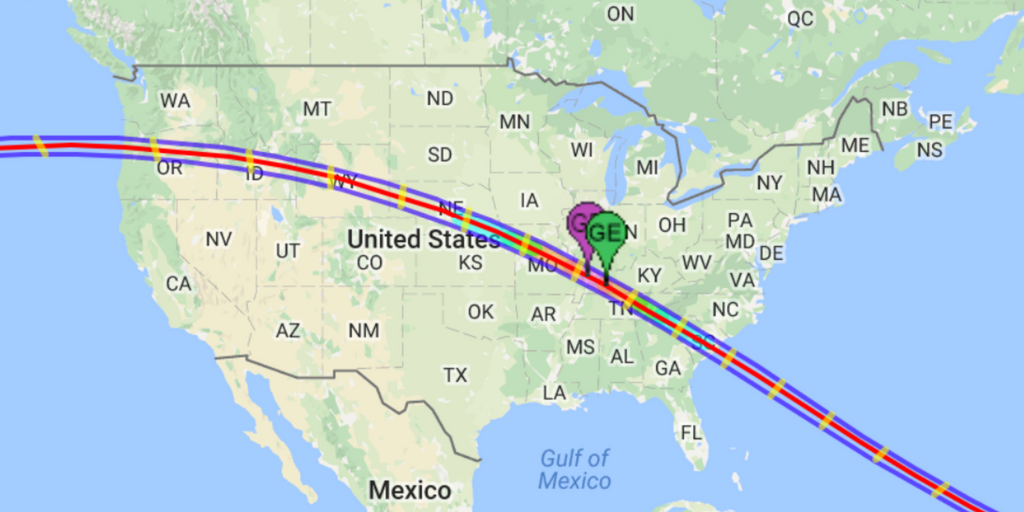 Lakota East senior Sean Arthur, however, was content to watch the phenomenon on the news. When asked by Spark, he said he would not be one of the many travelling to Dayton in 2024 for a glimpse at the full totality.  "I'll take a look and say 'It's cool' and go back inside" said Arthur. "It's not like I'll stand there and stare for hours."
For the full eclipse in 2017, the path of totality is 70 miles wide, stretching from central Oregon to South Carolina. Look here to see the full list of cities on the path of the eclipse.
East Special Education and Geometry teacher, Tracy Schott however, decided to watch the live-stream version of the Eclipse. "I have students that were afraid of going outside and I wanted them to feel like [the live-stream] was just as good an option by showing that I wanted to [watch] it, too."
According to NASA, there are four different types of solar eclipses: total, where the moon completely covers the sun; annular, when the moon crosses the sun but appears to small to fully cover it; partial, only a portion of the sun is obscured; and hybrid, a combination of total and annular, typically starting as one and ending as the other.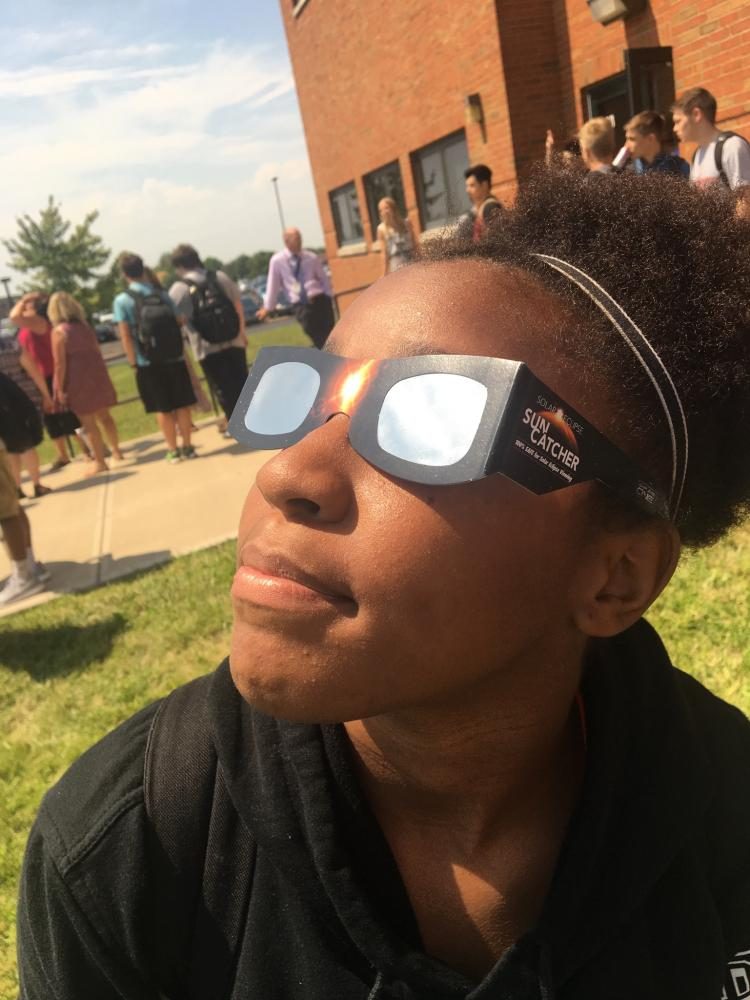 Though eclipses tend to be more hit-and-miss when it comes to their viewing location, Ohio will be lucky enough to see a full totality in Dayton in 2024. When the time comes, be sure to have your protective eye-wear and check the American Astronomical Society (AAS) Reputable Vendors of Solar Filters and Viewers page for a list of authorized dealers and manufacturers of eclipse glasses or solar viewers.