Lakota East Walks-In for School Security
Story by Katey Kruback | Interviews by Broc Nordmark, Leah Boehner, Amy Bohorfoush | Photos by Meredith Niemann, Kara Harris, Lucy Hartmann, Susanna Merli, Caroline Bumgarner
On March 14, East students participated in the nationwide "walkout" to promote a change in school security and in support of the students affected by the shooting in Parkland on February 14. However, instead of "walking out" of the school in protest like others across the nation, East administration organized a "walk-in."
"To me, this [demonstration] means we're finally speaking up and saying [that] we're done, we're not going to deal with this anymore," East sophomore Andy Welch said. "We don't want to have to worry when we come to school everyday that we might not leave. We want to feel safe coming to school and that's what should happen. We should feel safe. Something has to change."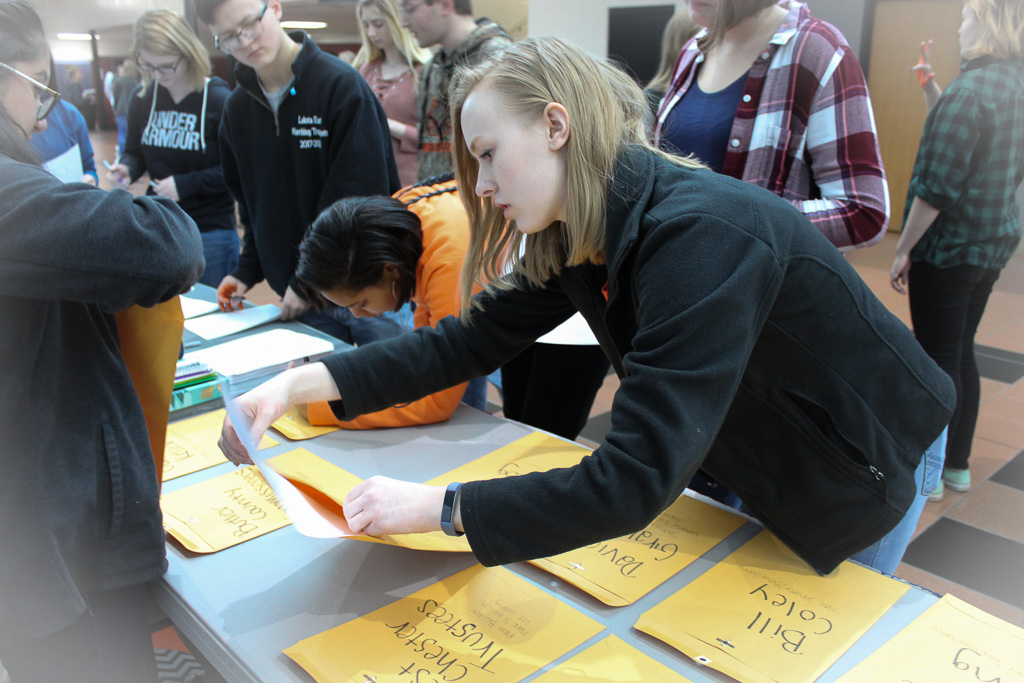 During the walk-in, East students gave 17 seconds of their extra-help period in memorial for the 17 students killed at Marjory Stoneman Douglas High School. After that, students went downstairs and took part in activities on main street, like buying snacks from the bake sale, where all proceeds will be donated to the impacted families of Parkland.
"When I look at the 17 victims, I think that they could have been one of my friends," East senior Kara Herzog said. "And [it's] scary to think that [it] could easily happen in my own school. I want kids to feel safe in their schools."
Students were also able to put their painted hand on banners to show support and solidarity for victims of school shootings.
"I love that everyone here is coming together as a school and standing up for what they want," East senior Madison Kessler said.