A Breath of Fresh Air
story by Mia Hilkowitz | photography fair use
He sits on the runway of Middletown Regional Airport ready for takeoff. Cherokee Elementary  fifth grade teacher Dave Fugate has spent the whole day crouched over a computer, emailing parents and entering grades, but he's decided to turn to the sky as a way to unwind. 
Fugate has been flying planes for more than 30 years, beginning his journey when he and a friend decided to take a flying lesson in high school. From that moment on, he was hooked. Fugate would save $50  from his McDonald's paycheck each week to put towards another flying class, eventually gaining his pilot's license in 1988. 
But on March 25, 2020, after Lakota's first day of remote learning, Fugate decided to use his skills to brighten his students' day. 
"It was just a spur-of-the-moment thing," Fugate told Spark. "I was sitting in the aeroplane taxiing out to the runway and I had access to my phone. So I just sent out a quick email to all of my science students [that said] 'hey, I'm going to be flying over your neighborhoods so just come out and wave.'"
Within five to ten minutes, Fugate was soaring over the homes of Cherokee families in his 1948 Luscombe plane. Although he was 1500 feet in the sky, Fugate was still able to see the figures of his students waving back up at him. Pam Dieterich and her grandson Jauden French, a student of Fugate's, saw the flyover.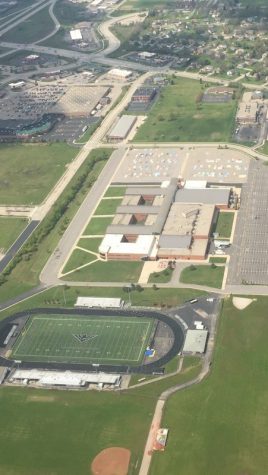 "Jayden was very excited," Dieterich told Spark. "[He was jumping up and down [and] waving his hands."
After seeing the positive reactions from families on social media, Fugate was elated. 
"I think it's exciting for kids to see a lot of teachers have lives outside of school, and some of us do crazy things," Fugate says. "It made me proud, and I'm happy that they enjoyed it."
Fugate plans to perform another flyover this school year. He believes that it is important to continue these acts of positivity while under quarantine.
"Everyone's kind of losing their minds right now," Fugate says. "This is a chance to do something a little bit different with your days."